Medical Visitor Visa Application From Pakistan
Should the applicants wish to go to the UK to avail private medical treatment, they can apply for a visa under category Private Medical Visitor Visa UK. It is one of types of UK visa. However applicants shall not be able to receive private treatment from the NHS i.e. National Health Service which is available to the UK residents only.
Requirements For UK Private Medical Visa
The applicants for UK Private Medical Visa must satisfy to the Entry Clearance Officer (ECO) that;
They are genuinely seeking entry to receive private medical treatment for which they require treatment
They shall leave the UK at the end of the likely duration of their treatment
They are able to maintain, accommodate themselves and able to meet the costs of treatment without recourse to public funds.
In addition to some other requirements of Private Medical Visit Visa UK, the applicants must be able to show that they do not intend to take paid or unpaid employment, provide services directly to members of the public, take course of study or do any of the activities of a business, sports or entertainer visitor.
In certain circumstances the applicants may be able to extend their stay as a visitor of private medical treatment or switch to another category, subject to UK Immigration Rules.
Our UK Immigration Lawyers are experienced in assisting with Private Medical Visitor Visa UK applications and can guide you through complex Home Office policies. Attendees or carer with the patient could also apply by providing supporting documents for their visa application. Medical Visitor Visa UK requirement are subject to changing UK Immigration Rules.
No Right Of Appeal Again Medical Visa UK Refusal
There is no right of appeal against the refusal of a private medical treatment visa UK entry clearance. However there is nothing to be worried about as the refusal can still be challenged by way of a Judicial Review in the Upper Tribunal of the Asylum and Immigration Chamber or the High Court, as the case may be.
How UK Visa Consultants Can Help You With UK Medical Treatment Visa Application Or Refusal Of Medical Visit Visa Application
Our Location:
We are one of the leading Visa & Immigration Consultants Lawyers in Lahore, Pakistan. Our UK Immigration and Visa Consultancy firm is centrally located in Phase 2 DHA Lahore Pakistan. For our Office directions, please click here . Haly Tower in DHA Lahore is a well known landmark and there is plenty of basement parking area available for our clients. Our client can benefit from valet service when they arrive. Please give us a call before you arrive so that our friendly and helpful staff can give you our office directions and other details.
Our Expertise:
There are many individuals and Visa Consultants providing UK Visa consultancy in Lahore Pakistan however we specialize in Visa and Immigration services. Our UK Immigration Lawyers in Lahore Pakistan are professional, reliable and trustworthy. Our UK Immigration Consultants provide best customer service, confidentiality and reliable advice to our clients. We take pride in protecting the best interest of our clients.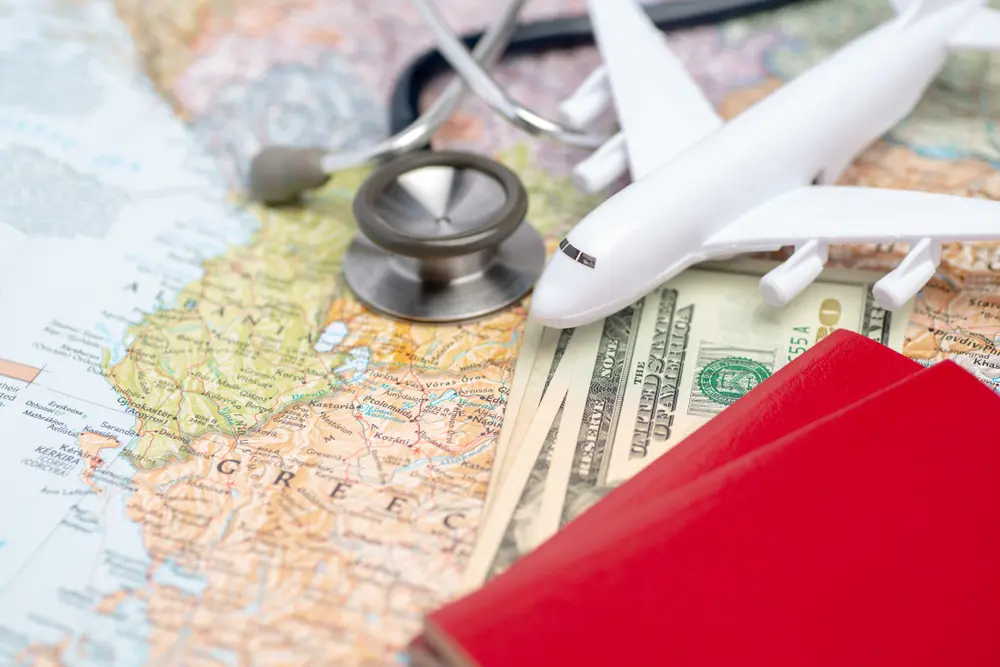 Initial Consultation for medical Visa Application
It is our SOP (standard Operating Procedure) to offer paid visa initial consultations who wish to apply for UK visas. This enables us to gauge prospects of your UK Visa & Immigration matter and accordingly decide if we can assist you. If we, after the UK visa consultation, believe that we can prepare your UK Visa Application or appeal against UK Visa refusal, we then quote our fee. Our fees depend on the time we anticipate to prepare your UK Visa Application therefore these vary for everyone. Rest assured we do not surprise our clients with any hidden charges. Clients can visit our offices or take initial consultation via WhatsApp, FacTime, Zoom, Skype, GoogleMeet and other platforms. We have been successfully advising our clients across the globe for the last 15 years.
Preparation of medical Visa Application
Our experts UK Visa Consultants in Lahore Pakistan are equipped with latest and modern technology. We analyse our clients' personal, familial and financial circumstances. We advise our clients on the required documentation for their UK Visa application, prepare draft letters of support, covering letter and document check list etc. Our UK Immigration Lawyers in Lahore Pakistan are expert in UK Visas & Immigration. Call us today to book your initial consultation with us either in person or remotely.
Refusal of Medical Visa application
We have successfully overturned many UK visa refusals by appealing the decisions in the UK either by way of appeal or judicial review. Our expert UK Visa Consultants in Lahore have necessary knowledge and expertise to direct you in the right direction.
FAQs – UK Medical Treatment Visa
Individuals who want to go to the UK with the purpose to undergo a medical treatment have to apply for UK medical visa. Applicants can apply for 6 months UK medical visa for the treatment and it can be extended to 12 months if more time is required for the medical treatment or procedure to complete.
You need to fill out the application online and attach the supporting documents. You should also know what things to bring to the UK and what to show at the UK border.
The processing time of Private Treatment Visitor visa UK is roughly 3 weeks when the application is made from Pakistan.
European Union and some Non-EU citizens are entitled to free healthcare in the UK. All other Non-European Union citizens will have to pay for medical services in the UK.
UK medical visa can only be applied for the patient coming to the UK for a medical treatment. An attendant (family members, nurse or friend) can accompany the patient for a medical treatment in the UK. However, the person intending to accompany the patient will have to apply for a UK visitor visa and meet all the visa requirements independently.
UK Private Treatment Visitor visa fee for now is £95. This fee is subject to Government changes.
Health insurance is not required for UK visitor visa.
Tuberculosis test is required for UK visa if individuals are planning to stay in the UK for more than 6 months. It should be noted that only citizens of specified countries require tuberculosis test for UK visa.