Schengen Visa for Netherlands from Pakistan
The Netherlands is a North-Western European country famous for its tulip fields, windmills, flat landscape of canals, and cycling routes. It is a member of the European Union and a Schengen state since 1995. According to a report in 2017, the Netherlands has issued 550,910 standard Schengen Visas out of 621,431 visa applications received at Dutch consulates and embassies around the world. The rejection rate of the Schengen visa was 10.10%.
There are different types of Schengen visas for the Netherlands, for which an individual could apply. This depends on the purpose of visit such as tourism, spending time with family members & relatives, attending a workshop or participating in a social activity.
We at UK Visa Consultantsprovide authentic and detailed guidance to Pakistanis at home and living abroad regarding Schengen visa Netherlands. We can guide them on whether they plan to meet their loved ones, how they can reach their dream destination for holidays, or attend a business conference.
Our meticulous case handling of Schengen visa for Netherlands and credibility has won the confidence of our clients. Our expert Schengen visa consultants in Lahore Pakistan advise clients on the requirements of Dutch visas for Pakistanis, Schengen visas for Netherlands application forms, and Schengen visas documentation for general Schengen visas and Schengen Business visa categories. Our success rate is second to none.
Twenty-six European states joined hands for cooperation, signing the Schengen Agreement to benefit the masses economically. The nationals of these European states can enjoy specific economic benefits including visa-free travelling across the Schengen zone. However, the benefits for non-European nationals are limited, and traveling to any of the Schengen member states requires a Schengen visa approval from the embassy or consulate of the country one is intending to visit. The same is the case in the Netherlands. You have to apply for the Schengen visa for the Netherlands in order to obtain approval of entry before visiting.
Who can apply for Schengen Visa for the Netherlands from Pakistan?
Applicants who intend to meet their family, relatives, and kin residing in the Netherlands
Applicants who intend to visit the Netherlands for tourism purposes like spending vacations
Applicants who intend to take part in any social event & trade fairs
Applicants who intend to attend any business or social conferences and seminars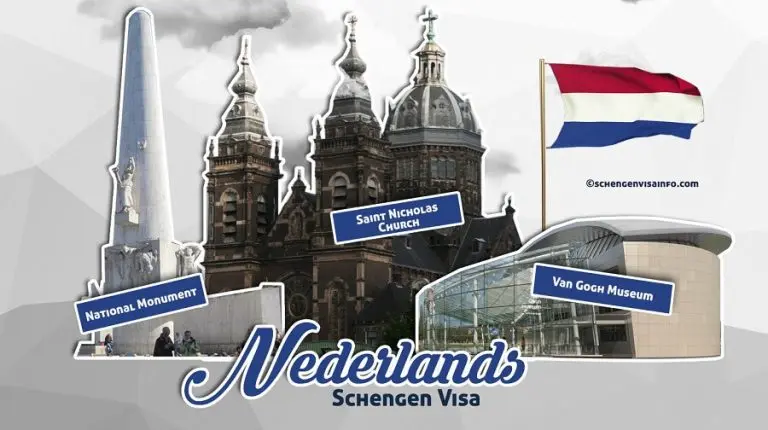 Schengen visa Netherlands requirements from Pakistan
The Netherlands follows the uniform visa requirements setunder the Schengen Agreement. However, a few of the requirements may vary pertaining to additional documents. The general Schengen visa criteria are the same for all European states lying in this zone. Schengen visa Netherlands requirements for Pakistanis are as below:
Applicants should complete the Schengen visa Netherlands application form with the relevant information with complete sincerity providing authentic information to best of your knowledge. Any misinterpretation or misrepresentation of information will land the applicant in a dire situation resulting in refusal of the visa application. You can fill the Schengen Visa Netherlands application form online and get a printed hardcopy.
Two recent passport sized photographs with a clear and whole face captured in a light background.
Copies of previous visas are required. A passport with a validity of 3 months beyond the trip return date. The passport must have at least two blank pages.
A copy of your return-ticket reservation. It is advisable not to purchase the ticket before obtaining the Schengen Visa for the Netherlands from Pakistan.
A Travel Visa Insurance policy from your native country to cover the minimum 30,000 € for medical purposes for the Netherlands and the entire Schengen region.
A detailed cover letter must be drafted stating the purpose of a visit, date of travelling, explaining personal, familial and financial ties to Pakistan, with proof, etc. when applying for Schengen visa for the Netherlands from Pakistan.
In case of family Schengen family visit visa for the Netherlandsfrom Pakistan, an invitation from a sponsor is required, if applicable.
In case of Business Schengen visa for the Netherlands from Pakistan, sponsor letter from a Dutch company is required
For medical purposes, a local medical report, medical attestation from the hospital or doctor in the Netherlands, confirming your date of appointment as well as your medical situation and payment slips of medical fees
For Cultural, Sports, Film Crew, or Religious Purposes, an invitation letter from the sponsoring authority/authorities mentioning the nature of the events or activities is required.
For official delegation, you must provide proof of purpose of the visit along with official invitation copy
The Netherlands Schengen visa checklist for Pakistanis is the same as the details mentioned above. If you intend to apply for Schengen visa for the Netherlands from Pakistan, you must consider the immigration rules consideration and meet Schengen Netherland visa requirements in order to obtain the visa successfully.
Schengen Visa for the Netherlands from Pakistan Processing Time:
The legal TAT (Turnaround Time) of processing a Schengen visa for Netherlands from Pakistan is 15 days. In individual cases, the processing time may extend from 15 days up to a maximum of 30 or 60 days. We strongly advise you to make an appointment several weeks in advance of your date of departure. Submit your application at least 3 to 4 weeks before the intended date of travel. However, it should not be earlier than 3 months before your departure date.
You can schedule the Schengen visa Netherlands appointment online. To get thorough guidance and authentic advice regarding Schengen Visa for Netherlands from Pakistan, we recommend hiring the best Schengen visa consultants in Pakistan. UK Visa Consultants having a delegated and experienced team of immigration attorneys and lawyers assist in preparing Schengen visa Netherlands visa application form and advice on the relevant documents, fully complying with Schengen immigration policies.